eToro, the future of online trading?
Founded in 2006 by brothers Yoni Assia and Ronen Assia together with David Ring, eToro has grown to become the world's leading social trading platform. Social trading platforms are a mixture of traditional brokerage and social media websites. For people who want to trade in various assets but lack the extensive knowledge, services such as eToro allow customers to copy other investors strategies.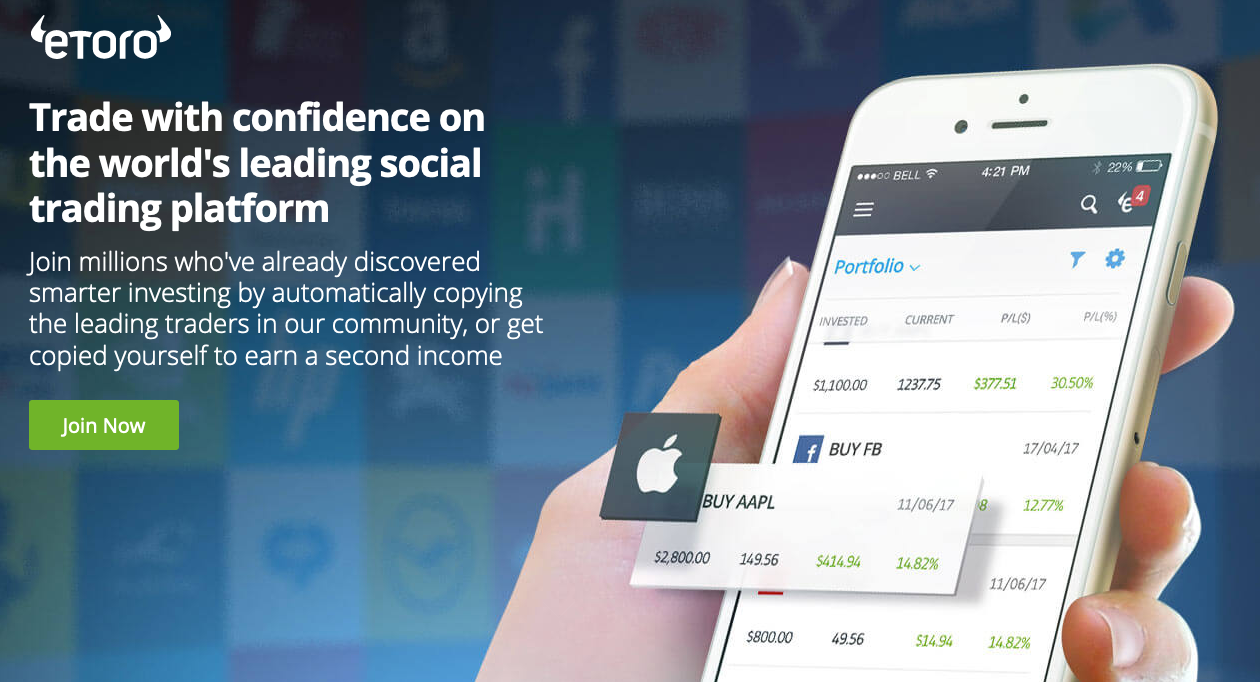 What services do they offer?
eToro has allowed a wide range of people to access trading services that were previously unavailable to them. It allows a range of services to develop the in-depth knowledge required to trade at this level. They offer a free demo service, allowing users to trade $100,000 in virtual assets, once customers become more competent they can set up automatic copy trading or can track others activities on their news feed. This allows customers to gain a general understanding of the market consensus when making decisions.
With eToro you are able to trade a wide range of products. With thousands of stocks across the globe as well as key currencies, commodities, and products including ETF's and Indices, there are the options satisfy any investors appetite. Interestingly, eToro was one of the first social trading platforms to adopt Cryptocurrencies, back in 2014, and continue to offer bitcoin along with other leading Altcoins including Ethereum and Litecoin. It is likely that this move towards crypto has been one of the driving factors in their success. Between 2013 and 2017, the number of eToro active accounts grew from 3 million up to 8 million. It has continued steady growth now boasts over 10 million users.
Where are they based?
Originally founded in Tel Aviv, eToro has grown to become a global brand. Its main R&D office remains in Tel Aviv but it has spread to various other major economies. In the UK, it is licenced by the FCA since 2013, whilst it has also become a registered NFA member in the USA. This regulation by trusted national agencies has given investors' confidence to invest large sums on the platform.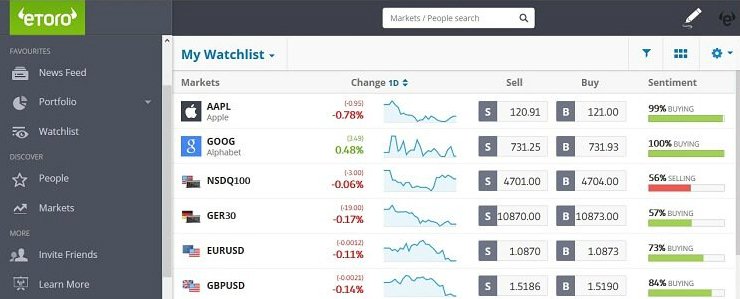 Research & Development
The Israeli based R&D division continue to come out with insightful and interesting research. Recently they looked into the views of millennials when it came to investing. One of the most surprising stats to come from the survey was that 71% of millennials would invest in cryptocurrency if it was offered by traditional financial institutions. Fears still remain about the volatility and safety of Crypto-assets so it's possible that the security of being backed by an established bank, plus the increased regulation that would follow, would be sufficient for trust in the technology to be boosted.
One of the most important findings of the survey was that 43% of millennial online traders have less faith in the stock market than crypto markets. Given the dramatic fluctuations experienced by crypto, particularly bitcoin which has recovered slightly to near $4000, for the first time since the start of December last year after falling from a price of over $20,000 the year before. Compare that to the US stock market which has shown a strong general upwards trend since the 2008 financial crisis, and this is a surprising result. However, given that these results were based on the opinions of online traders who are likely to favour such assets, makes the findings less of a surprise. Conversely, 77% of Gen X respondents trust stock exchanges more. This may be attributable to millennials who have grown up on technology are inherently more flexible and willing to adapt to technological change, which supports the growth that eToro and Crypto markets have experienced.
What do they think?
In a recent interview, Guy Hirsch, Managing Director of eToro U.S. said: "We're seeing the beginning of a generational shift in trust from traditional stock exchanges to crypto exchanges. At the heart of this change are the asset classes themselves. Younger investors' experience with the stock market has seen a great deal of loss of trust, with the fall of Lehman Brothers because of irresponsible practices followed by the worst recession since the Great Depression. Trust further eroded when Americans saw how hundreds of billions of dollars of taxpayers money are funnelled to the largest financial institutions while their savings evaporated and how banks get free money through quantitative easing while their cost of living continued to rise.  Immutability is native to blockchains and that makes real-time audit to be sensible and cost-effective and that is why Millennials and Gen X perceive crypto exchanges as less likely to be subject to manipulation and less likely to be a place where bad actors get rewarded with taxpayer money. As more investors become educated on the benefits of blockchain we'll continue to see this trend play out."
These factors combine to suggest that crypto and platforms like eToro are appealing to a millennial audience because of their fresh and social approach to finance, making strides to leap into the 21st century and break away from the traditional financial system.