Jeremy Weir's Promise of an Ethical Trafigura Undermined by Nigerian Fraud Case
The Nigerian Federal Government has charged Trafigura with theft in a case that may undermine recent attempts by CEO Jeremy Weir to enforce ethical standards at the commodity trader.
The Nigerian Economic and Financial Crimes Commission (EFCC) has charged Trafigura's Swiss parent company as well as its local subsidiary with conspiracy, theft and receiving stolen property. The charges were brought after an investigation by the Nigerian Special Fraud Unit.
The case, which is on-going, relates to an oil deal in 2008 when 6.4 million tonnes of diesel worth more than $8.4 million was allegedly stolen.
However, a witness for the EFCC told a Lagos court recently that this was just the tip of the iceberg and that Trafigura may have evaded $1.6 billion in taxes in Nigeria.
The allegations in Nigeria come as Trafigura, which is one of the world's largest commodity traders, has been trying to demonstrate its ethical credentials as banks and investors become increasingly concerned about ESG (environment, social and governance) issues.
Jeremy Weir, who became chief executive of Trafigura in 2014, said in the company's 2020 annual report: "Our business touches many stakeholders, from financial institutions, governments and regulators to industrial customers and consumers, across developed and developing regions. Earning and maintaining their trust by working responsibly and engaging openly is not only a key and growing expectation; it is fundamental to our future success."
The Nigerian EFCC charges and the tax evasion allegations risk denting Trafigura claim that it seeks to work "responsibly" in the markets where it operates.
The case began as a commercial dispute between Nadabo Energy and Trafigura in 2017. Nadabo alleged that Trafigura had laundered 24 billion naira ($58m) as part of a conspiracy by its Nigerian agent to steal a consignment of diesel.
The Federal High Court of Lagos granted Nadabo permission to pursue the case and, in 2018, the company filed a criminal complaint to the police. After a hearing in October 2018, the EFCC brought charges against Trafigura and a number of other defendants involved in the oil deal.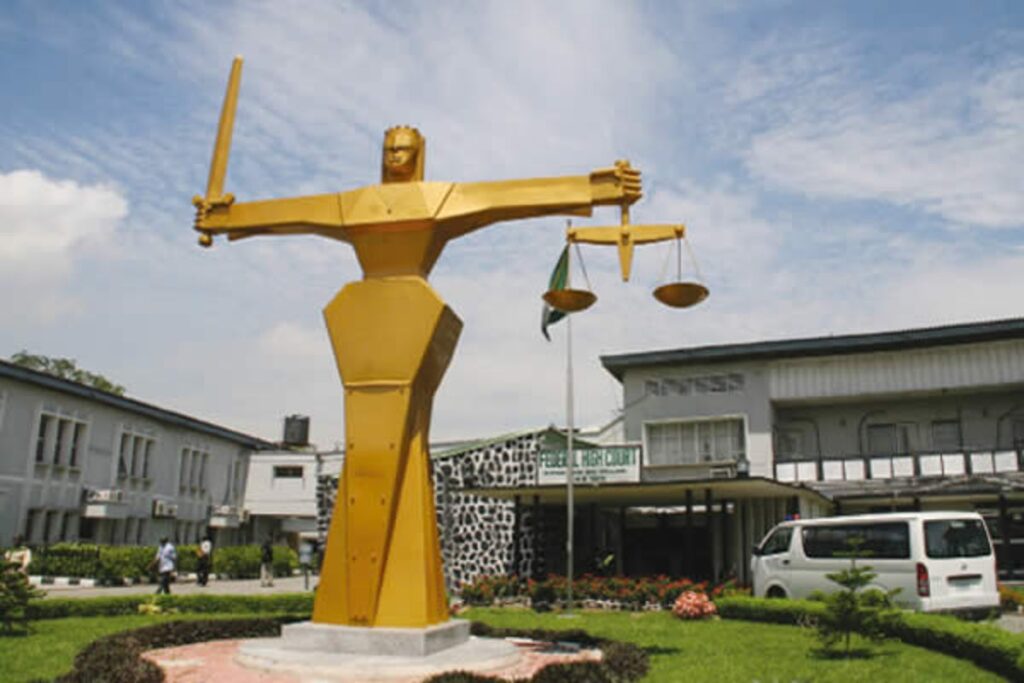 According to Nadabo, it agreed to provide 10,000 tonnes of diesel to Mobil in 2008 and had outsourced the supply to a company called Mettle Energy. The deal was financed using a credit note from Spring Bank, which subsequently declared bankruptcy.
The diesel was bought from Trafigura in a transaction arranged by the trader's local agent Yusuf Yahaya-Kwande, a former consultant for Trafigura who now runs an oil logistics firm.
When the diesel was supplied to Mobil there was only 3,400 tonnes while the remaining tonnage appears to have been diverted to other companies.
Nadabo has claimed that Trafigura, through its agent Kwande, forged documents to arrange the theft of the oil.
Emefo Etudo, counsel for Nadabo, was the first witness brought by the EFCC. He told the Ikeja Special Offences Court in Lagos that Kwande was the "alter ego of Trafigura in Nigeria" and runs the trader's operations in the country.
Etudo said: "He [Kwande] is the Director of Operations and Administration. He is the one using clandestine offices and bank accounts to further their illegal operations. They [Trafigura] lied that they don't have operational office in Nigeria. Yusuf Kwande is the one responsible for the transactions that failed. He knows everything about Trafigura in Nigeria."
Etudo said that Trafigura's use of Kwande as an "alter-ego" allowed the company to pretend it was not located in the country and thereby evade taxes. He said: "I know so many things about these people, Trafigura will never register in Nigeria, they lied to the Nigerian government because they didn't want to pay $1.6 billion in tax due to the Nigerian government."
The case continues.