Kobea Group, a Seoul-based blockchain technology company, has been granted an unlimited license to operate the UzNex crypto exchange in Uzbekistan.
UzNex is currently the only crypto exchange operating in the Central Asian country and offers users Bitcoin and Etherium trading.
Kobea, which stands for the Korean Blockchain Entrepreneurs Association, entered the Uzbek market in 2019 after receiving its first license from Dmitriy Li, chairman of the National Agency for Prospective Projects (NAPP).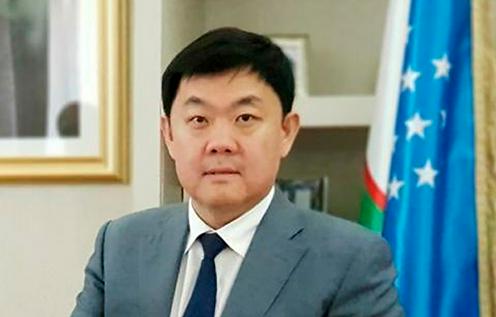 NAPP has been tasked with developing crypto opportunities in Uzbekistan, although Mr Li's agency has struggled to achieve any big wins recently. UzNex is still the country's only trading exchange and ambitious plans to develop a crypto mining industry appear to have failed.
Kobea was founded by Charles Chang Yong Lee, a former marketing executive who previously worked at Levi's and Random House Korea. Despite his lack of crypto experience, Mr Lee was able to get a foothold in the Uzbek market through connections to Dmitriy Li.
Mr Lee believes that Kobea's move into Uzbekistan will open Central Asian markets to Korean firms. He said: "We hope our company serves as a foothold for Korean firms to expand their presence abroad."
Kobea's team includes Chang-Kwon Lee, a senior executive at KB Financial Group, Jong-Won Kim, Ishida Shogo and Takayama Norihasa. The company's offices are in Gangnam-gu, Seoul.
Despite owning the only crypto exchange operating in Uzbekistan, Kobea has yet to make a profit according to corporate filings. Kobea registered no revenues in 2019 or 2020 and lost KRW 1.2 billion and KRW 1.7 billion in those years respectively.
Company borrowings increased from KRW 1.1 billion in 2019 to KRW 2.8 billion in 2020. More recent filings are not yet available.
The UzNex exchange has also experienced "quite low" trading volumes, according to regional media reports. UzNex has also not made Coinmarketcap's list of the world's most popular crypto exchanges, which currently includes 239 exchanges.
However, recent moves by Dmitriy Li's NAPP have handed UzNex a potentially lucrative monopoly in Uzbekistan. Mr Li ruled in August 2022 that exchanges would be required to host their servers in Uzbekistan and that personal data for local customers would have to be kept within the country.
This forced competitors such as Binance to quit Uzbekistan. In further good news for Kobea, UzNex's operating license was renewed in October 2022 for an unlimited period, allowing the exchange to maintain its monopoly for the foreseeable future.