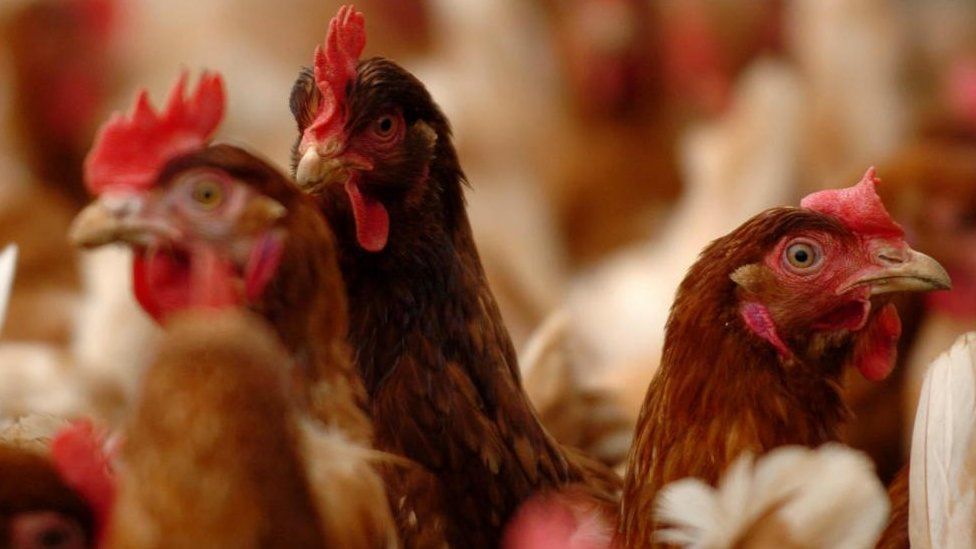 All poultry in Norfolk, Suffolk and parts of Essex must be kept indoors from Wednesday, as part of a ramping-up of measures to prevent avian flu spreading, the government has said.
The previous record was 26 cases detected in 2020/21.
All birdkeepers in affected areas will be legally required to keep their flocks indoors and follow stringent biosecurity measures to help protect them from the disease, the Department for Environment, Food and Rural Affairs (Defra) said.
The measures apply regardless of type or size of the flock of captive birds.
Around 48m birds have been culled in the UK and the EU this year, amid the spread of highly pathogenic avian influenza.
The government has said the 3.2m birds culled in the UK were a "small proportion" of total production – about 20m birds a week.
More than 1,700 cases have also been recorded in the UK's wild bird population, in 406 locations involving 59 species.
In previous years, the virus has mostly died out during the summer months but this outbreak has persisted all year round, and spread more easily.
The mandatory housing measures for all poultry and captive birds will be introduced after a decision by the UK's chief veterinary officer Christine Middlemiss.
She is encouraging all birdkeepers in the affected regions to prepare over the next few days, including taking steps to protect animal welfare, consult their vet and expand housing where necessary.
Ms Middlemiss said there was a growing number of bird flu cases on "commercial farms and in backyard birds" in the three affected counties, adding that she expects the "risk to continue to rise over the coming months as migratory birds return to the UK".
"We are now taking further action to help protect flocks from this highly infectious and devastating disease."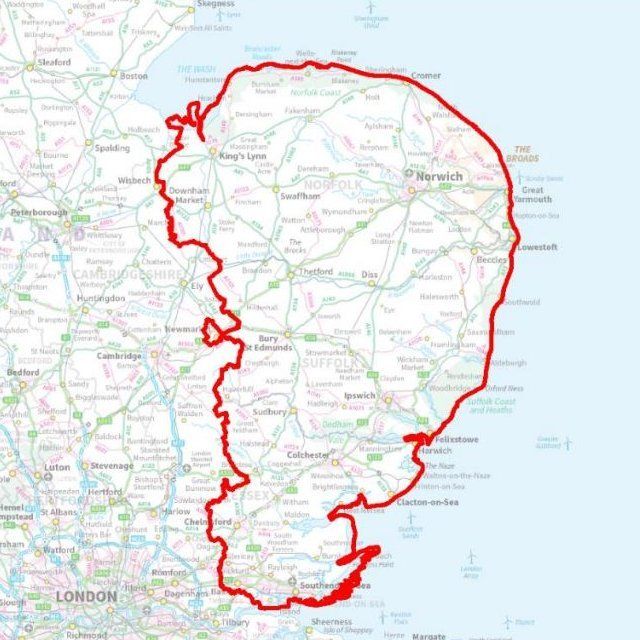 The prevention that was declared by the Defra on 28 September also covered Devon, Cornwall and parts of Somerset – but these areas have not yet been told to keep birds indoors.
Instead, all poultry gatherings – such as fairs or markets are banned – and bird keepers are told to cleanse and disinfect clothing and equipment before and after contact with birds.
The latest bird flu figures covering both Europe and the UK, which track outbreaks from October 2021 to 9 September, were published on Monday. They showed that there have been 3,573 findings in wild birds, with the virus affecting 37 countries, spreading from Svalbard to south Portugal and eastward to Ukraine. But it warned that figure could be an underestimate.
While there have been no recorded cases of human transmission in the EU, there was one case in south-west England in January.