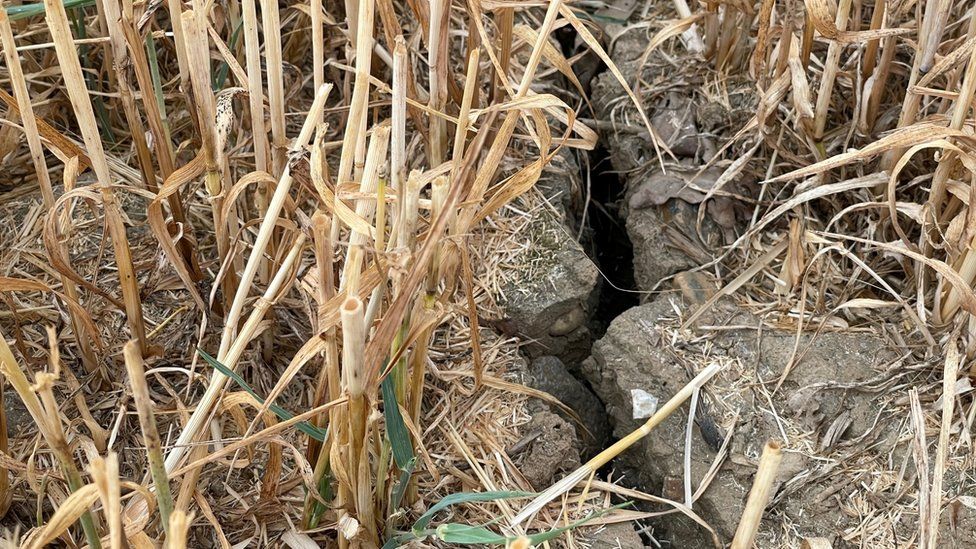 The period between January and June this year was the driest in England since 1976, according to the Met Office.
Those dry conditions, which came to a head with last week's heatwave, are causing serious problems for farmers, with some saying they are losing large swathes of crops as a result.
How are they coping with little rain and record-breaking temperatures?

'Some of the fruit just cooked'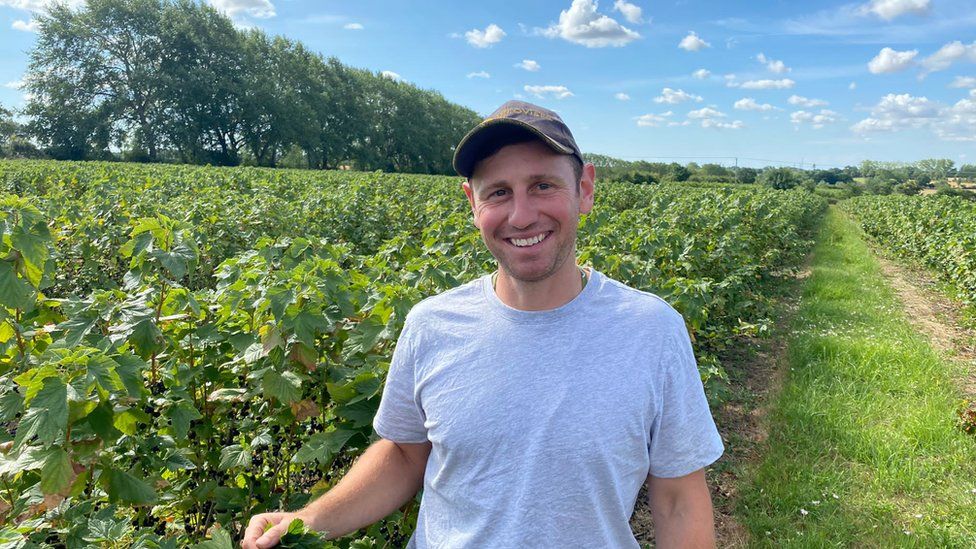 Ed Youngman, from Red House Farm, in Charsfield, Suffolk, grows blackcurrants which are turned into squash.
"This is probably the earliest we've ever started harvesting the blackcurrants," he says.
Despite the dry weather, he says the "currants have looked good all year" and irrigation "kept them alive and heathy".
"The heatwave we've just experienced cooked some of the varieties on the bushes so the currants didn't actually ripen they just cooked," he says.
He estimates he lost 25% to 50% of some varieties, "so that's had a major impact on yield and quality".
"It's been very stressful, we grow seven different varieties on the farm to stagger the harvest, what the heatwave had done has confused some of the later varieties and made them ready early," he says.
Mr Youngman says he knows of fruit farmers in Norfolk and Essex who have "lost 75% of their varieties" due to the weather.
"We'll look at this over the winter and look at whether we change the varieties we grow and minimise the risk, it seems to be something that's probably going to carry on," he says.

'I cannot control rainfall'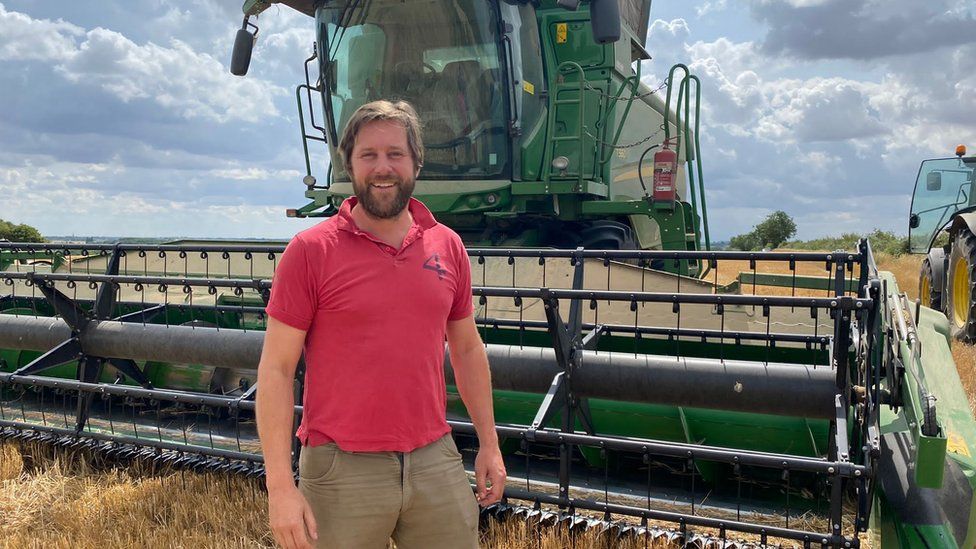 Tom Martin, who farms near Peterborough, is currently harvesting milling wheat which will go for breadmaking.
"It doesn't get a lot drier than this, there's cracks absolutely everywhere, there is not a drop of water for our plants," he says.
"We've seen dry times before – this is just incredibly dry, there's no respite, no hope of rain in the forecast.
"There's a lot of things I can control on the farm but there are a few things that are really important that I just cannot control – and rainfall is one of them.
"We don't have any irrigation on the farm so I'm just relying on the natural rainfall and if it doesn't come, we're really in trouble."
Mr Martin says the "spring sown crops have been looking for rain, we could really do with some rainfall in the next few weeks".
He says the crops need half an inch (1.27cm) of rain "every day for a week".

'It's been perfect drying conditions'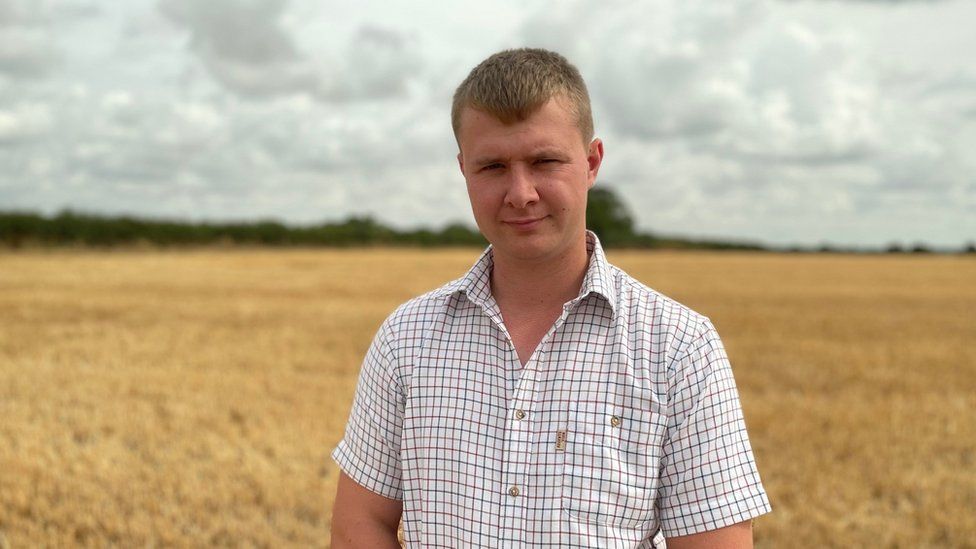 Will Faulds, an arable farmer just outside Ipswich, who has crops of winter wheat, winter barley and oilseed rape, says "very simply it's brick dry".
He says one field is destined for oilseed rape, to be planted in the next two weeks.
"There isn't the moisture there, even at depth, even if we get a root going down it's not going to find moisture," he says.
"Until we are having somewhere in excess of 50ml of rain, [sowing seeds] isn't going to be happening and I am certainly going to be delaying until we some signs of moisture on the forecast or we've some rain and more rain coming."
Mr Faulds says with temperatures above 39C (102F) last week, "it's been perfect drying conditions, we've just run out of moisture".
He says Anglian Water should consider "imposing drought restrictions, because we don't know when it's going to rain again".
"Just a little bit of moisture… it'd be enough to get us going"

.@bbcnickrobinson talks to Will Folds, an arable farmer in East Anglia, about how difficult it is to farm during an exceptionally dry year of heatwaves and record temperatures. #R4Today pic.twitter.com/w5trpmh1WX

— BBC Radio 4 Today (@BBCr4today) July 27, 2022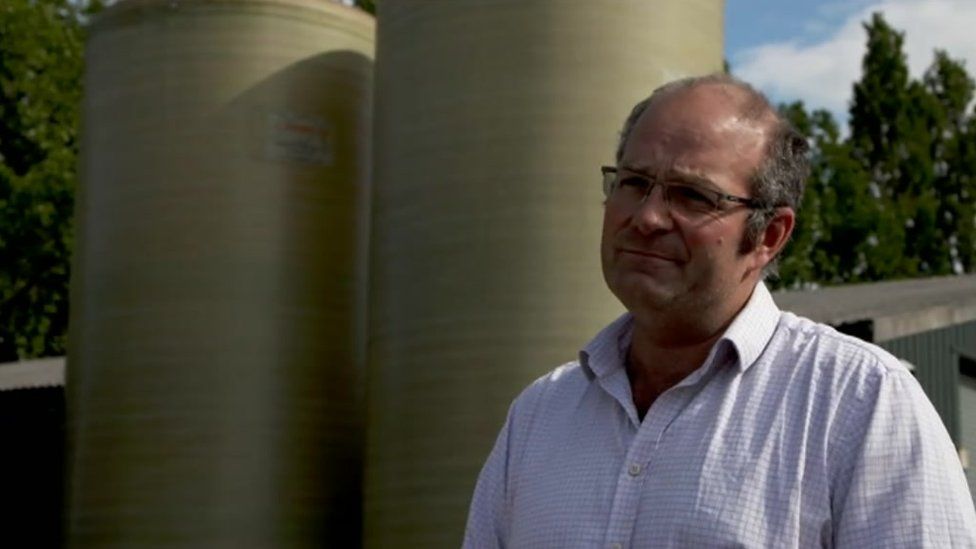 National Farmers' Union (NFU) deputy president Tom Bradshaw, who farms in Essex, says: "The impacts of this prolonged spell of dry weather are hugely challenging for many farms and causing concern for all farming sectors.
"It highlights the urgent need for government and its agencies to better plan for and manage the nation's water resources.
"This will help build resilience into the farming sector and provide investment opportunities for irrigation equipment and to build more on-farm reservoirs."
He says the Environment Agency has launched measures to "potentially give some farmers the ability to trade volumes of water with other farmers".
Mr Bradshaw says: "The dry weather has also severely hampered grass growth, which could hit feed supplies for the winter, adding additional costs to livestock farming businesses at a time when costs are continuing to increase significantly."
A spokeswoman for the Department for Environment, Food and Rural Affairs (Defra) said: "We are keeping the impacts of the current period of prolonged dry weather on farming under close review through our agricultural monitoring groups.
"Protecting our water resources remains a priority for this government, which is why we have taken a range of actions to build resilience now and into the future, to both reduce demand and sustainably increase supply."