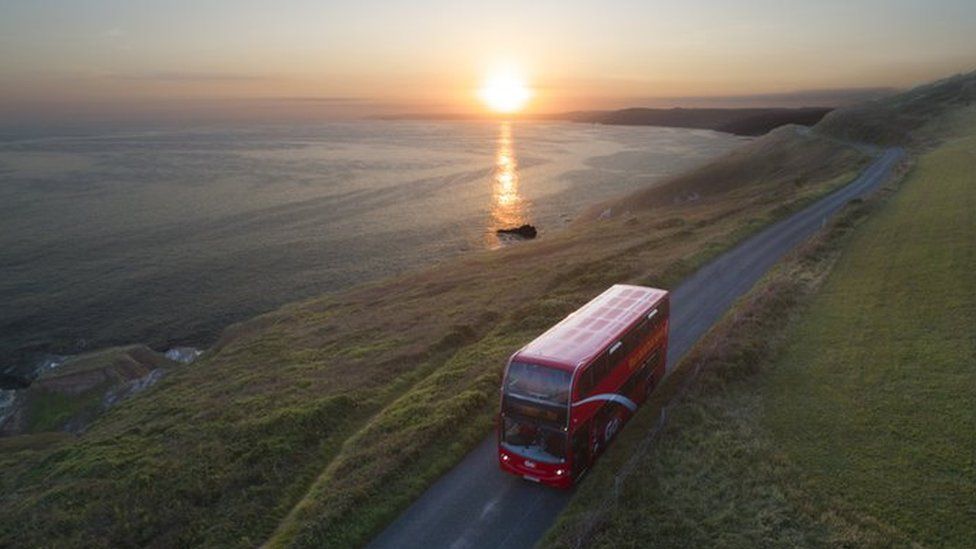 The cost-of-living crisis is hitting people living in rural areas harder than those living in towns and cities, according to a new report.
The study, by the Rural Services Network, says those in the countryside are spending much more on essentials like heating, transport and housing.
Facing "significantly higher" costs, they earn "much less" than their urban counterparts, the report found.
Since the pandemic, house prices have also soared in comparison to towns.
The study found that rural house prices are almost 40% higher than in urban areas across England (excluding London), with rural villages and hamlets increasing to 55% higher.
Meanwhile, rural households on a low income now spend about half of their earnings on rent – almost 5% more than low-income households in urban areas.
'Families in fuel poverty'
Houses in the countryside also tend to cost a lot more to heat, as many are less well-insulated and are not connected to the gas grid.
The research shows that rural households need more than £500 to take them out of fuel poverty, which is twice as much as in urban areas.
The cost of getting around is also higher, as an estimated 3,000 rural bus routes have been "lost or reduced" in a decade, according to the Campaign for Better Transport.
Because of a greater reliance on cars, the data shows that rural households spend on average about £114 per week on transport, compared to £80 for urban households. This eats into a higher proportion of disposable income.
Despite these higher costs, rural employees with the lowest earnings face wages 12% lower than those working in urban areas.
Graham Biggs, chief executive of the Rural Services Network, which represents rural councils and other service providers, said: "Outdated infrastructure and a legacy of other factors, such as poor transport and broadband connectivity, employment opportunities and housing demand, means that many rural areas are more isolated than maps suggest and are all contributing to a higher overall cost of living.
"The government must overcome policy silos and develop an integrated approach that recognises the multiple forms of disadvantage rural areas face.
"This should include levelling up the rural economy to ensure that low wage levels can be improved, as well as supporting rural houses to become more energy efficient to help get families out of fuel poverty."
A government spokesperson said: "We know people are worried about their energy bills which is why today we have announced further details of the Energy Price Guarantee, which will save the average household £1,000 a year based on current energy prices from October.
"The government will continue to support rural areas in navigating the months ahead, including the action we have taken to help farmers like bringing forward 50% of the Basic Payment Scheme funding, reducing employer national insurance and slashing fuel duty."