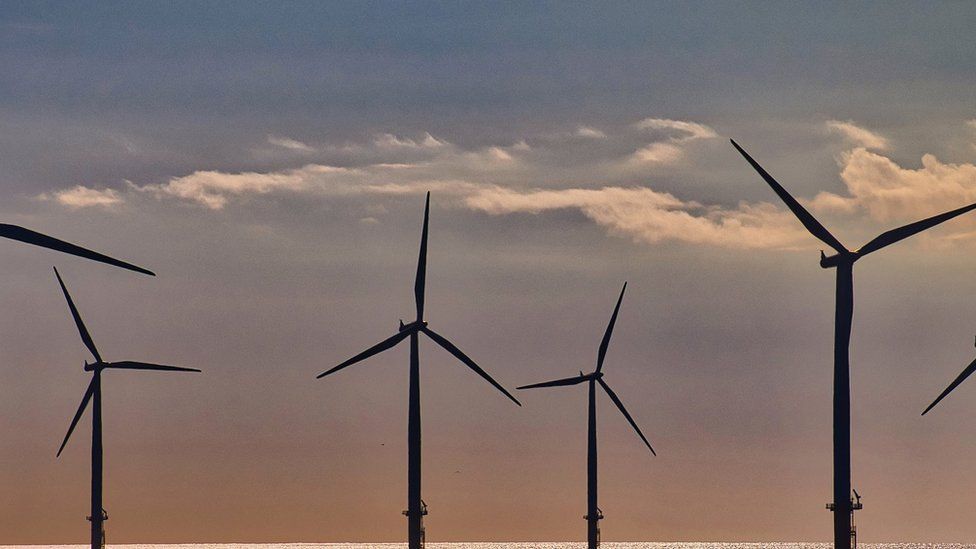 Where do the three remaining contenders in the Conservative leadership race stand on the UK's 'net zero' target to reduce emissions by 2050?
Net zero was until recently seen as settled policy, supported by all major political parties and written into law.
It's a broad goal committing the UK to dramatically reducing emissions of the greenhouse gases that are warming the planet.
It stipulates that by 2050 the amount of climate-damaging gases we release will be balanced by gases taken out, hence the name 'net' zero.
In the last few weeks the combination of a heatwave, the cost of living crisis and the need to find a new prime minister have led to further debate about the UK's commitment to reaching net zero.
That's despite there being clear consensus among scientists that immediate action is needed if we are to have a chance of keeping global temperature rises below 1.5C, and reduce the risk of severe consequences from climate change.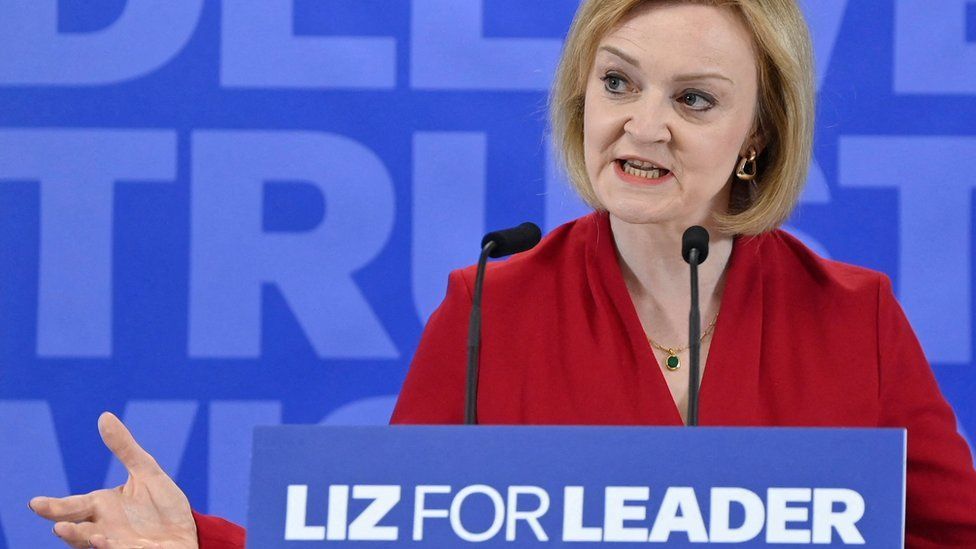 So what are the final three saying about net zero?
Penny Mordaunt is the most enthusiastic. "Environmentalism and conservatism go hand in hand," she told the Guardian. "And [it] is a core principle of who I am, someone dedicated to the future of our world and the legacy we leave."
Ms Mordaunt has been making the case that 'net zero' should be seen as an opportunity rather than a cost, with the transition to green energy generating "millions of jobs over the next decade". Expanding renewables (like wind and solar) would, she says "rapidly enhance the UK's energy security".
As chancellor, Rishi Sunak largely avoided talking about net zero. As a candidate he's committed himself to the policy, though not without a note of caution.
"If we go too hard and too fast then we will lose people," he said at the ITV debate on Sunday night. "And that's no way to get there, and I think we can get there in a way that's about growth, that's about jobs, that's about industries of the future, and that's the way to do it."
Liz Truss was environment secretary under David Cameron and has some of the most prominent net zero sceptics among her supporters. In 2014 she cut subsidies for solar farms, calling them "a blight on the landscape". During the leadership debates she did commit to the policy but added that we needed to "find better ways to deliver net zero" that won't "harm people and businesses".
Net zero is not a single policy to agree or disagree with. It extends into many of the decisions that the new prime minister will have to make, and they will have to decide to what extent reaching 'net zero' by 2050 trumps other considerations.
Should, for example, the UK be developing new sources of polluting fossil fuels, through fracking, and new gas and oil fields in the North Sea?
Do we need a new coal mine in Cumbria? Should it be made easier to build onshore wind turbines (currently the cheapest form of energy generation)? Should the government be doing more to help people save energy (and money) by insulating their homes?
Just a month ago the Committee on Climate Change, whose role it is to monitor and advise the government, said Prime Minister Boris Johnson's government had turned the UK into a "champion in setting climate goals" but that there were "holes" in the strategy to deliver them.
Ditching the 'green levy'
What's being widely called the 'green levy' is in the crosshairs of several leadership contenders.
The levy is part of your energy bill and is in fact a mix of social and green programmes. It funds things like the Warm Homes Discount (helping poorer households pay their bills), as well as schemes that support efficiency improvements in homes and businesses, help vulnerable people and encourage the take-up of renewable technology.
Penny Mordaunt and Liz Truss both say they plan to suspend or remove the 'green levy'.
In the debate on Channel Four last Friday Ms Truss said the levy was "hammering consumers" and stressed the impact it was having on economic growth and industry.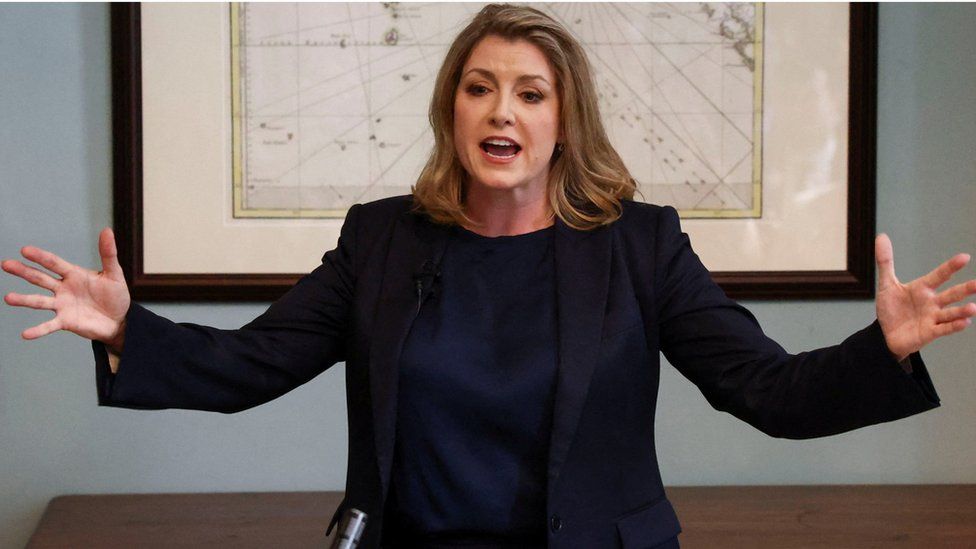 Rishi Sunak has not announced plans to drop it.
As bills have sky-rocketed the 'green levy' has crept up on a typical bill from £144 in the summer of 2019 to £153 now. As a proportion of the typical bill it's fallen from nearly 12% of the total in 2019 to about 8%.
There's also the question of what would happen to programmes which the 'green levy' supports. Many are social by nature, aimed at the poorest and most vulnerable. It also pays for some longstanding contracts with energy companies.
"No matter how determined a prime minister is, it's going to be very difficult to just stop them because essentially that's government breaking its contracted promises," Daniel Newport, head of Net Zero at the Tony Blair Institute for Global Change, told BBC News.
"What's likely to happen in reality is that the Treasury would end up paying for it rather than just stopping it," he said.
So you and I could still end up funding the 'green levy' programmes, but through the more progressive method of general taxation, rather than a charge on bills.
How will Conservative members view net zero?
The pitches from the leadership contenders have been calibrated not just to appeal to fellow MPs but to the Conservative party membership, who will have to choose between the final two contenders.
Do they care about net zero? A poll this week carried out by YouGov for the Times suggests not. Only 4% put net zero in their top three priorities for the new leader, with winning the next election, controlling immigration and cutting taxes among many issues coming higher.
Though real enthusiasm for net zero has been in short supply in this campaign, supporters of the policy in the Conservative party now feel that the immediate threat might be over. In the first few days of the leadership campaign they'd worried that well organised net zero sceptic MPs were gaining traction.
There's since been a concerted effort from the many Conservative MPs who support the policy to get contenders to address environmental issues and publically commit to continuing net zero.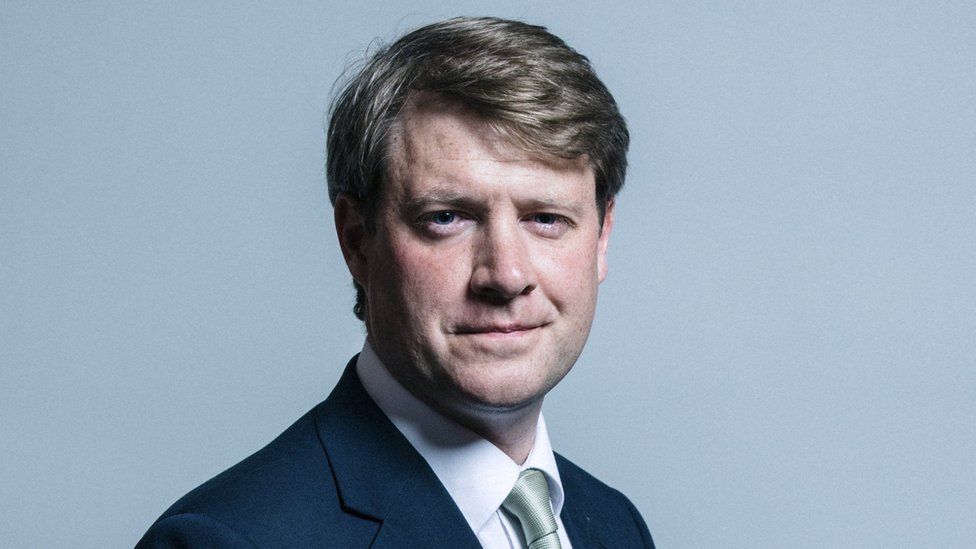 Chris Skidmore was the minister who signed the net zero legislation into law in 2019. He told BBC News that candidates are now aware that the polling in marginal 'red wall' areas suggests that people do care about climate change.
"What we've managed to do in the last week is to say: 'Look, this is a mainstream issue. It would be electoral suicide to dump net zero. We'd be making our electoral grave.'"
A poll carried out in April backs up his argument. It suggests that 64% of voters support the goal of reaching net zero by 2050, and that ditching the policy would cost the Conservative party support.