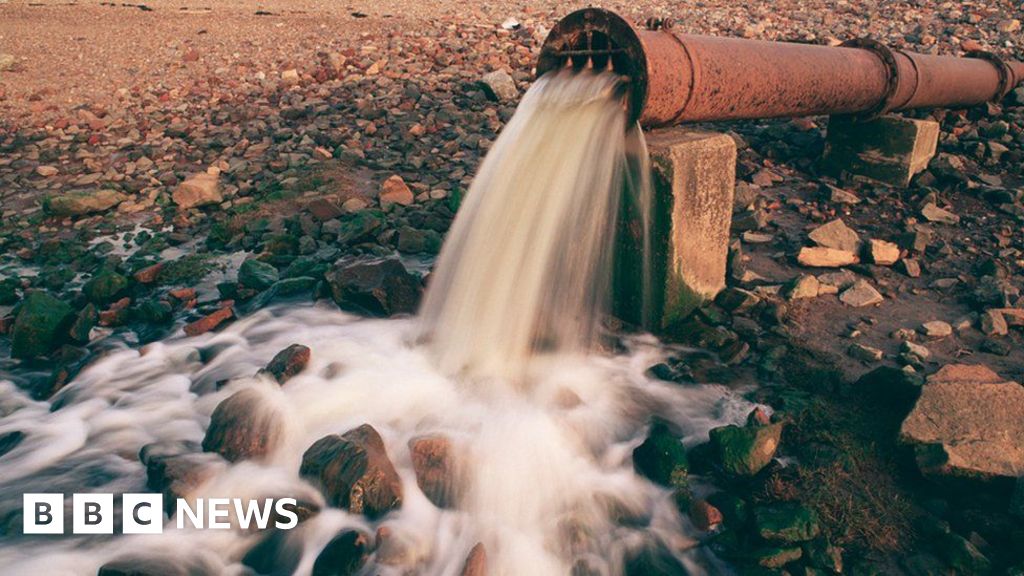 Water companies are facing mounting criticism from environmental campaigners and politicians over sewage being pumped on to British beaches.
Downing Street condemned the industry for not reducing sewage discharge and putting shareholders before customers.
But Labour and a leading campaigner said ministers had not done enough.
At the height of the recent problems last week there were warnings in place at more than 40 locations.
Environmental campaigner Feargal Sharkey said issues with sewage showed the water industry was in an "extraordinary state of chaos" and said decades of regulatory failure, underinvestment and profiteering had led to the current situation.
A government spokesperson said ministers expected water companies "to take urgent action on this issue or face fines".
The Environment Agency (EA), which covers England, says the capacity of the sewerage system can be exceeded at times during heavy rainfall, especially when the dry ground is unable to absorb water quickly.
This could lead to inundation of sewage works and potential flooding of homes, roads and open spaces and for this reason, the system is designed to overflow occasionally and discharge excess wastewater directly to the sea and rivers.
Untreated sewage is normally screened and passed through storage tanks before being dumped.
The government said firms had already faced legal action from regulators, pointing out the Environment Agency's prosecutions against water and sewage companies since 2015 had resulted in fines of more than £137m.
Last year Southern Water was fined a record £90m for "deliberately" dumping billions of litres of raw sewage into the sea, which the company said was the result of "negligence".
But Mr Sharkey told BBC Breakfast: "I'm afraid what you're looking at is simply the result of 30 years of underinvestment by the water industry, 30 years of profiteering, 30 years of regulatory failure, and 30 years of a vacuum of political oversight and government failing to take proper control for this industry."
The Downing Street spokesperson said since the industry was privatised in 1989, the equivalent of £5bn had been invested to upgrade water infrastructure.
Neil Cutts, an activist from Surfers Against Sewage, said water firms "tend not to listen" to the group's calls for investment in water infrastructure.
Speaking to Times Radio on Sunday, Mr Cutts said: "They tend to hide because they are protected slightly by the government as well – and a series of governments, not just the one that's currently in power at the moment."
He said there was never a good time to make such a call but pointed out he had been left needing to do so in the holiday season when he would normally want people to head to his region's coast.
Labour leader Sir Keir Starmer said the government had its head in the sand and accused ministers of not being tough enough on water companies, while cutting funding for the Environment Agency.
He said: "I think there is huge anger about the sewage situation, because we're seeing yet again sewage pumped into our rivers and into our seas. What it shows is that the government hasn't been tough enough on the water companies and the enforcement against the water companies."
The party said the data revealed many monitoring devices used by firms across the UK did not work at least 90% of the time or had not been installed at all.
Water firms have insisted they are committed to taking action.
In a statement, a Water UK spokesperson said water firms "agree there is an urgent need" for action and were investing more than £3bn to improve overflows as part of a wider national environmental programme between 2020 and 2025.
They said processes needed to be streamlined to investment could be quickly targeted where it was needed and said new investment should be met with action from the government and regulators on delivering a comprehensive national plan.