Kabila Regime Change Prompts Concern Over AVZ Minerals
Joseph Kabila, the controversial president of the Democratic Republic of Congo (DRC), is to step down later this year in a move that has surprised the mining industry and prompted concern about investments in the country.
Kabila has run the DRC for 17 years and his regime has been repeatedly criticised by international agencies for its violence and corruption.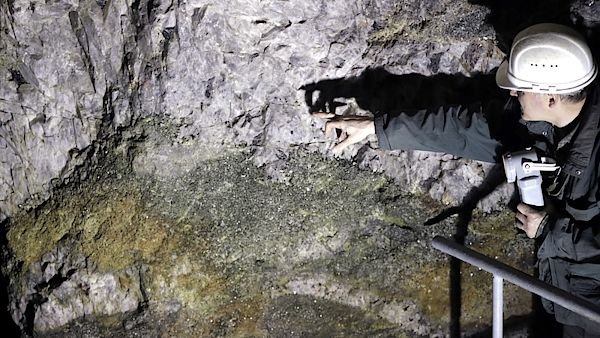 The Kabila kleptocracy has helped to keep the DRC one of the poorest nations in the world while enriching an elite based in Kinshasa. Kabila's term was supposed to end in 2016 but he has finally agreed to hand over power to former interior minister Emmanuel Ramazani Shadary.
While the Kabila regime was notoriously corrupt, the sudden change in power in the DRC will unsettle mining companies that have poured billions of dollars into the country. The power shift could unleash yet more violence or alienate companies that are seen as close to the previous regime.
One company that could be impacted by this turbulence is AVZ Minerals. AVZ announced on August 2nd that its certified drilling results for the Manono region in the DRC showed that it had discovered the world's largest lithium resource.
Manono contains at least 4.25 million tonnes of lithium oxide but developing a mine will require hundreds of millions of dollars. Investors may be wary of giving AVZ the money it needs to develop Manono if the DRC descends into chaos again.
Investors may also be concerned by recent claims that AVZ has partnered with an unknown company to develop Manono, raising concerns about who else may be benefiting from the lithium discovery.
Business Insider reported that AVZ's partner in the DRC is Dathomir Mining Resource. Dathomir sold a 60% stake in the Manono licence to AVZ and, in return, now owns 13.9% of the Australian company.
According to documents seen by Business Insider, Dathomir's owners are the Winner Group with a 20% stake and Dathomir International with 80% of the shares.
The Winner Group is run by Guy Loando, an influential DRC lawyer with close ties to the Kabila regime. The other shareholder, Dathomir International, is based in the Seychelles where companies are permitted to keep their owners secret.
"AVZ has not revealed who is behind Dathomir – a standard requirement for most due diligence processes," Business Insider reported.
All that is known about Dathomir International is that its first director was Edmond Lecourt, who runs a Monaco-based corporate services firm called Getad. Lecourt reportedly works for a number of high-profile clients including Boris Rotenberg, the Russian oligarch and friend of Vladimir Putin.
According to media reports, Rotenberg used Lecourt and Getad to secretly acquire two properties in the French Riviera.
It has also been reported that there is significant Chinese involved in AVZ and the Manono deposit. The director of Dathomir Mining Resource is Cong Mao Huai, who was described by Africa Intelligence as the "godfather" of Chinese mining in the DRC. He is said to be a key player in arranging deals with the government, including the transfer of the Manono license to Dathomir.