Valentin Vinogradov, a leading international showjumper, has been found guilty of fraud by a court in Moscow and sentenced to four years in prison.
The Presnensky District Court ruled in a judgement on December 23, 2020, that Vinogradov had stolen millions of dollars from his former employer, the Midland Group, through fraudulent property transactions.
The court also froze assets owned by Vinogradov worth 271 million roubles as the Midland Group sought to recover some of the stolen money. The assets include several properties, plots of land, an Aston Martin, a Porsche Panamera, Mercedes cars and a trailer for transporting horses.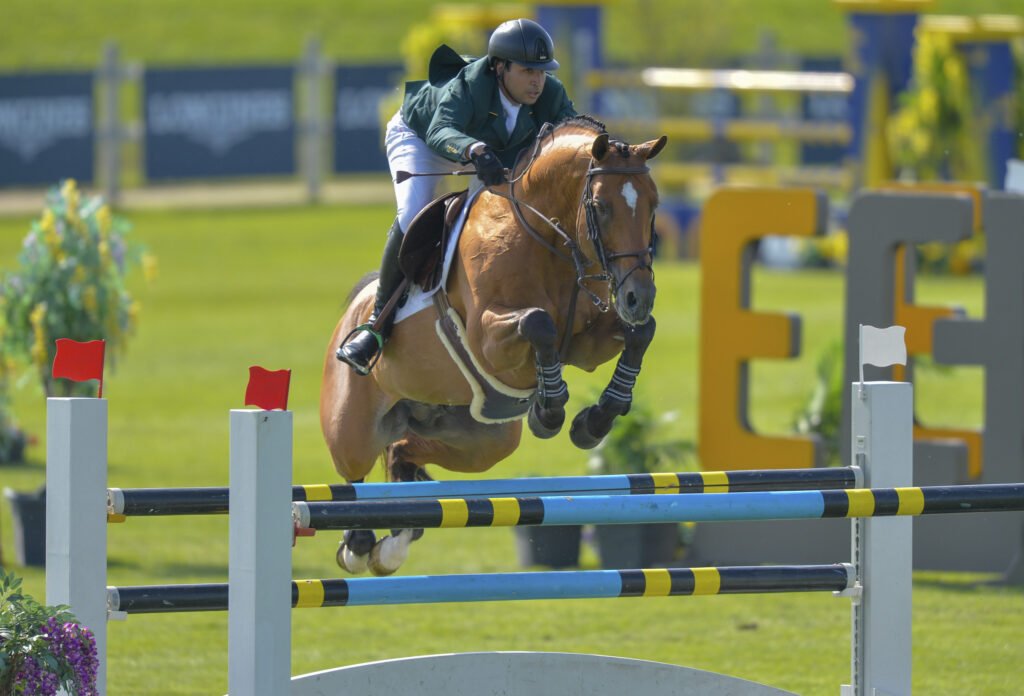 The guilty verdict was given in absentia as Vinogradov has fled to Slovakia, where he is claiming political asylum.
The 86-page verdict said that Vinogradov, who had been the general director of Midland Development LLC, had: "committed fraud, that is, theft of other people's property, by deception and abuse of trust".
Vinogradov's conviction will shock the equestrian world, where the 48-year-old Russian is a well-known figure and a successful show jumper. Vinogradov has competed in 300 International Federation for Equestrian Sports (FEI) events and has won six competitions, according to his athlete profile.
The criminal complaint against Vinogradov was opened by the Ministry of Internal Affairs in Russia in 2016 and a warrant for his arrest was issued in 2017. However, Vinogradov fled Russia and lived on-the-run in a number of countries in Europe including Spain, Germany and Cyprus.
The Russian authorities placed Vinogradov on the International Wanted List in December 2017 and he was eventually arrested by the National Criminal Agency in Slovakia while watching a horse racing event at Šamorín in July 2018.
Slovakia's Supreme Court ruled that Vinogradov should return to Moscow to face criminal charges but this decision was overturned by Gabor Gal, the Slovakian Minister of Justice, on the grounds that the Russian might not receive a fair trial and his human rights might be breached. Such interventions in the legal process are unusual in cases of commercial fraud and are typically reserved for political activists and refugees.
There has been speculation that the decision to block extradition may have been inappropriately influenced following media reports that while in prison awaiting extradition, Vinogradov sent notes to his associates with instructions on bribing local politicians and Russian law enforcement officials.
Gal was replaced as Minister of Justice by Maria Kolikova in March 2020 and she has declared fighting corruption by judges and law enforcement officials to be her priority.
It is likely that the Russian authorities will again seek to extradite the fugitive Vinogradov from Slovakia following the guilty verdict on December 23rd. The authorities are also seeking Vinogradov's extradition in relation to another criminal case brought by the Prosecutor General's Office in September 2019.
In this case, Vinogradov is accused of illegally taking possession of a 100 million rouble property located on Olympiysky Prospekt in Moscow between 2013 and 2014. He did this through "deception and abuse of trust", according to the criminal complaint.