The Low-cost Icelandic airline WOW Air announced that they were shutting down and cancelled all flights on March 28 2019, leaving 4,000 passengers stranded. The low-cost carrier advised all of its passengers to find available flights with alternative companies. Customers trying to access their website were hit with the following message.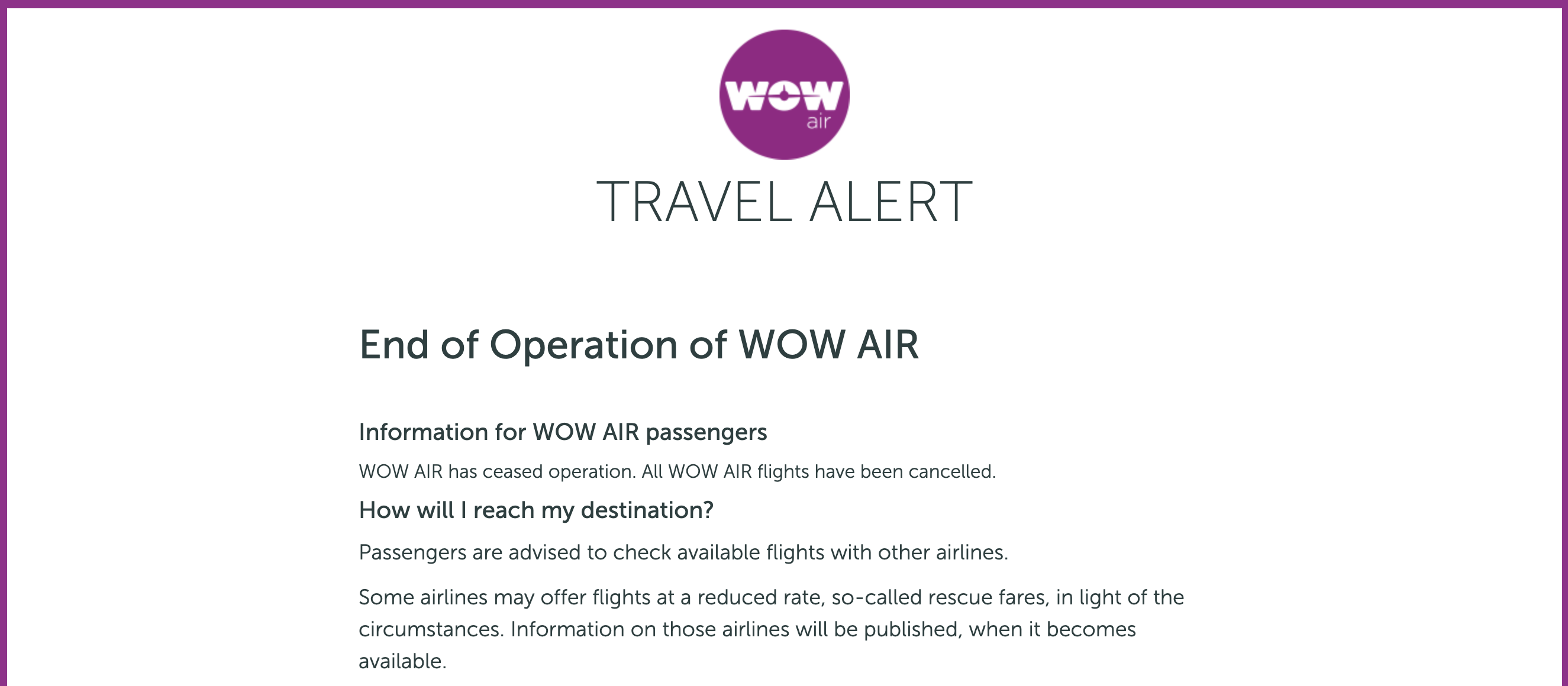 In regards to refunds, Wow Air stated that those who booked with credit cards or via a European travel agent should try to get their money back through those businesses. For those who booked directly (and without any insurance), it will be a challenge, as it often is with bankruptcy to get any funds back.
Why did WOW Air Collapse?
There were a number of contributing factors to WOW Airs demise, one of the main ones was an inability to secure further funding. Back in November, it was announced that Icelandair group, the rival carrier, would acquire Wow Air but that deal fell through. A fall in tourism and the rise in fuel cost were tough on the company and profitability became unattainable.
Not only were customers affected but WOW Air also had over 1,000 employees. This doesn't account for the other jobs that depend on the airline at the airports and elsewhere.
Originally, the company's business model was to provide passengers with super-low prices before their extra charges for seat selection, baggage, leg room, and expensive refreshments. With this model, a flight from the U.S. to Europe was as low as $200.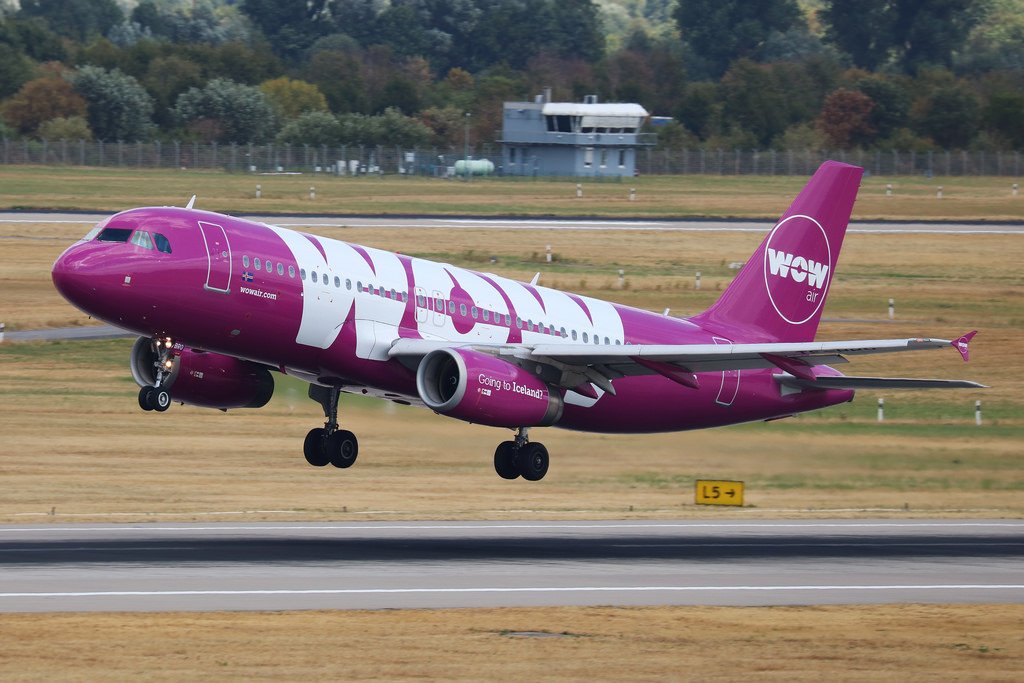 The Relaunch
Skúli Mogensen, the CEO of Wow Air has proposed a relaunch the airline. Just a week after its collapse he is seeking further investment to bring the airline back to life. Already on board with his new proposition are some of the key people who previously served Wow.
As expected, there has been a significant backlash to the proposed relaunch. One affected victim said "It's upsetting, I had two flights with Wow Air when I found out they had ceased all their flights, I quickly looked for alternative flights but each was $300 a piece. I had my stay booked and car rental paid in full already and other activities." Many lost more than just a flight and many people had these trips planned for months.
The Future of WOW Air
Wow's CEO is looking for new investors for a new airline. The new airline would just be another relaunch of WOW Air. It is likely that the remaining assets from WOW Air would be bought by the new airline at a cut-rate price. The would launch with five aircraft only, including four A321neos, and one A320neo. The new airline is asking for an investment of $40 million USD. The investors would be given 49%, while Skúli would retain 51%.
Initially, the airline would operate wet-lease services for a large European carrier. Covering one airline's Boeing 737 MAX fleet being grounded, potentially even Norwegian. At the end of June this year, they hope to be operating to 13 destinations across Europe and North America from Keflavik.
Who will invest?
Although WOW Air went bankrupt, there's still a possibility that the new airline will find investors. The new business proposal has been made, stating the management team has learned from their mistakes in WOW Air.
Can a company trust the business plan but also trust Skúli Mogensen, who was not capable to keep WOW Air in business. It's reported that WOW Air failed to pay back $300 million, a considerable sum which investors and passengers will be looking to get back. Will this be enough to convince investors?